Our Teachers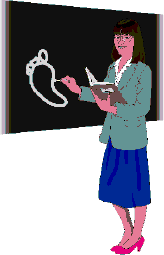 RAC teachers are highly qualified; they have to comply with a standardized selection criterion and complete a comprehensive training program before they are accepted as teachers. The Association insists on a high degree of professionalism, skill and knowledge by their teachers. Each teacher must be updated on a regular basis and renew their teaching contract annually. There are RAC reflexology teachers in almost every province, in the US, and even in South-East Asia and the Caribbean. The teacher-training course has been completely revised, expanded and updated. To deal with the increased demand for training, our teacher trainers have been busy training additional teachers. If you are interested in becoming a teacher in your area please contact our Education Coordinator, Linda Hughan at [email protected] for a teacher criteria package.



Course Development
Each RAC reflexology training program goes through a detailed development plan before it is implemented. This ensures high standards and an unparalleled degree of professionalism. Each training course is based on the latest research findings and information from national and international sources.



Reflexology Courses - Still accepting students!
2006
Ontario
Hand Certification Course:
Teacher: Alana Hewitt
Location: Barrie, ON
Dates: Saturdays, Jan 14 and Jan 21
Time: 9 tp 5:30 p.m.
Ph: 705-737-4028
Email:[email protected]
---
2006
Ontario
Foot Certification Course:
Teacher: Alana Hewitt
Location: Barrie, ON
Dates: Feb 25, March 4, 11, 18 and 25
Time: 9 tp 5:30 p.m.
Ph: 705-737-4028
Email:[email protected]
---
2006
Northwest Territories
Foot Certification Course:
Teacher: Allain St-Cyr
Location: Yellowknife, NWT
Dates: March 25-April 2
Tim: evenings/days
Ph: 780-466-9569
Email:[email protected]
---
2006
Whitehorse, Yukon
Foot Certification Course:
Teacher: Allain St-Cyr
Location: Yellowknife, NWT
Dates: April 15-20
Tim: evenings/days
Ph: 780-466-9569
Email:[email protected]
---


2006 ONTARIO

Course: Hand Reflexology Course

Instructor: Alana Hewitt

Location: Barrie, ON

Dates: January 14th and January 21, 2022

Times: 9:00 a.m. to 5:30 p.m.

Contact Number: 705-737-4028

Email: [email protected]

2005 BRITISH COLUMBIA

There are no 2005 classes posted for British Columbia at this time.

QUEBEC
---
2006
ALBERTA
Name of course:
Foot Certification Course:
Instructor : Allain St-Cyr
Place : Edmonton , Alberta
Dates : February 17-20, 24-25 2006 .
Time : 9:00am-4:00pm
Phone: 780-466-9569
Email: alstcyr[email protected]
---
BRITISH COLUMBIA
Name of Course:
Foot Reflexology Certificate
Instructor: Linda Baril
Location: North Island College in Courtenay, Vancouver Island, BC
Dates: April 29/30, May 13/14 and June 3, 2022
Contact: Claire Marchand, NIC, (250) 334-5005

Foot Reflexology Certificate
Instructor: Linda Baril
Location: Camosun College, Victoria BC
Date: Fall 2006 (Dates to be announced)
Name of Course:
Foot Certification Course:FOR RESIDENTS OF VANCOUVER AND THE LOWER MAINLAND
Teacher: Virginnia Sevilla
Location: Richmond, British Columbia
Start Date: Saturday, January 14, 2022
Time: 9:30 AM - 4:30 PM
Ph.: 604-817-0466
Website: www.we-q.net/Reflexology/index.html
---
ONTARIO
Name of course:
Foot Certification Course:
Instructor : Jean Louis Dube
Place : South Ottawa (Hunt Club area), Ottawa ON
Dates : Sun., Jan. 22 to Feb. 26, 2006 (No class Feb. 12)
Time : 9:30 to 5:30
Phone: 613-724-6021
Email: [email protected]
Name of Course:
Foot Reflexology Certificate
Teacher: Ettalie Inglis
Location: 4241 Old Almonte Road , Almonte Ontario
Start date: January 7 2006, at 9:30am
Phone: 613-256-3746
email: [email protected]
Name of Course:
Foot Reflexology Certificate
Teacher: Mary Kay Perris
Location: The Woodbine/Danforth area of Toronto - close to Don Valley/ Gardiner Expressway and within walking distance of the subway.
Dates: Saturdays - Jan 4, 14, and Feb 4 and 11/06
and
Dates: Wednesdays - Jan 4, 11, 18 and Feb. 1/06
Time: Class hours are 9 - 6 pm
Ph. 416-429-3457
Email: [email protected]
Name of Course:
Foot/Hand/Ear - One day Introductory Workshop
Teacher: Claudia Smith
Location: SENECA COLLEGE (Toronto, On)
Cost:(go to www.senecac.on.ca )
Date: Saturday January 28, 2022
Time: (9am - 5pm)

Name of Course:
Foot Certification Course
Teacher: Claudia Smith
Location: SENECA COLLEGE (Toronto, On)
Cost:(go to www.senecac.on.ca )
Dates & Times:
Beginning Fri. Mar. 24th & 31st, 2006 (6:30pm - 9:30pm),
Sat./Sun. March 25th,26th (9:00am - 5:30pm),
Sat./Sun. Apr. 1st, 2nd, 2006 (9:00am - 5:30pm)
Name of Course:
Foot Certification Course
Teacher: Claudia Smith
Location: SIR SANDFORD FLEMING COLLEGE (Peterborough, On)
Cost:(go to www.flemingc.on.ca )
Dates & Times TBA
Name of Course:
Hand Certification Course
Teacher: Claudia Smith
Location: SIR SANDFORD FLEMING COLLEGE (Peterborough, On)
Cost:(go to www.flemingc.on.ca )
Dates & Times:
Tuesday Evenings (6:30pm - 9:30pm)
March 28th, April 4th,11th,18th,25th, 2006
Name of Course:
Foot Certification Course
Teacher: Claudia Smith
Location: SIR SANDFORD FLEMING COLLEGE (Peterborough, On)
Cost:(go to www.flemingc.on.ca )
Dates & Times:
Fri. April 7th,21st (6:60pm - 9:30pm),
Sat./Sun/Apr.8th, 9th, 22nd, 23rd, 2006 (9am - 5:30pm)
Name of Course:
Ear Certification Course
Teacher: Claudia Smith
Location: SIR SANDFORD FLEMING COLLEGE (Peterborough, On)
Cost:(go to www.flemingc.on.ca )
Dates & Times:
Tuesday Evenings Beginning:
May 2nd, 9th, 16th, 23rd, 30th
(6:30pm - 9:30pm)
Name of course:
Foot Certification Course:
Instructor : Dora Joseph
Place : South Ottawa (Hunt Club area), Ottawa ON
Dates : Sun., Jan. 22 to Feb. 26, 2006 (No class Feb. 12)
Time : 9:30 to 5:30
Phone: 613-731-6404
Email: [email protected]
Name of course:
Foot Certification Course
Instructor : Diana O'Reilly
Location : Jane Street and St. Clair, Toronto, ON
Dates : First half: February 8 and 9, 2006
Second half: March 8 and 9, 2006
Time : 9:00AM to 6:00PM
Phone: 416-767-6803
Email: [email protected]
Danielle Gault: Ear, Hand, and Foot
Reflexology Association of Canada instructor,
will be accepting students starting next Spring, 2006 in Oakville, Ontario.
From November 2005 until Spring 2006, She will be promoting and conducting classes in New Zealand, (located on the South Island near Nelson)
For information please email her at [email protected] or go to her website at www.healingarts-daniellegault.com